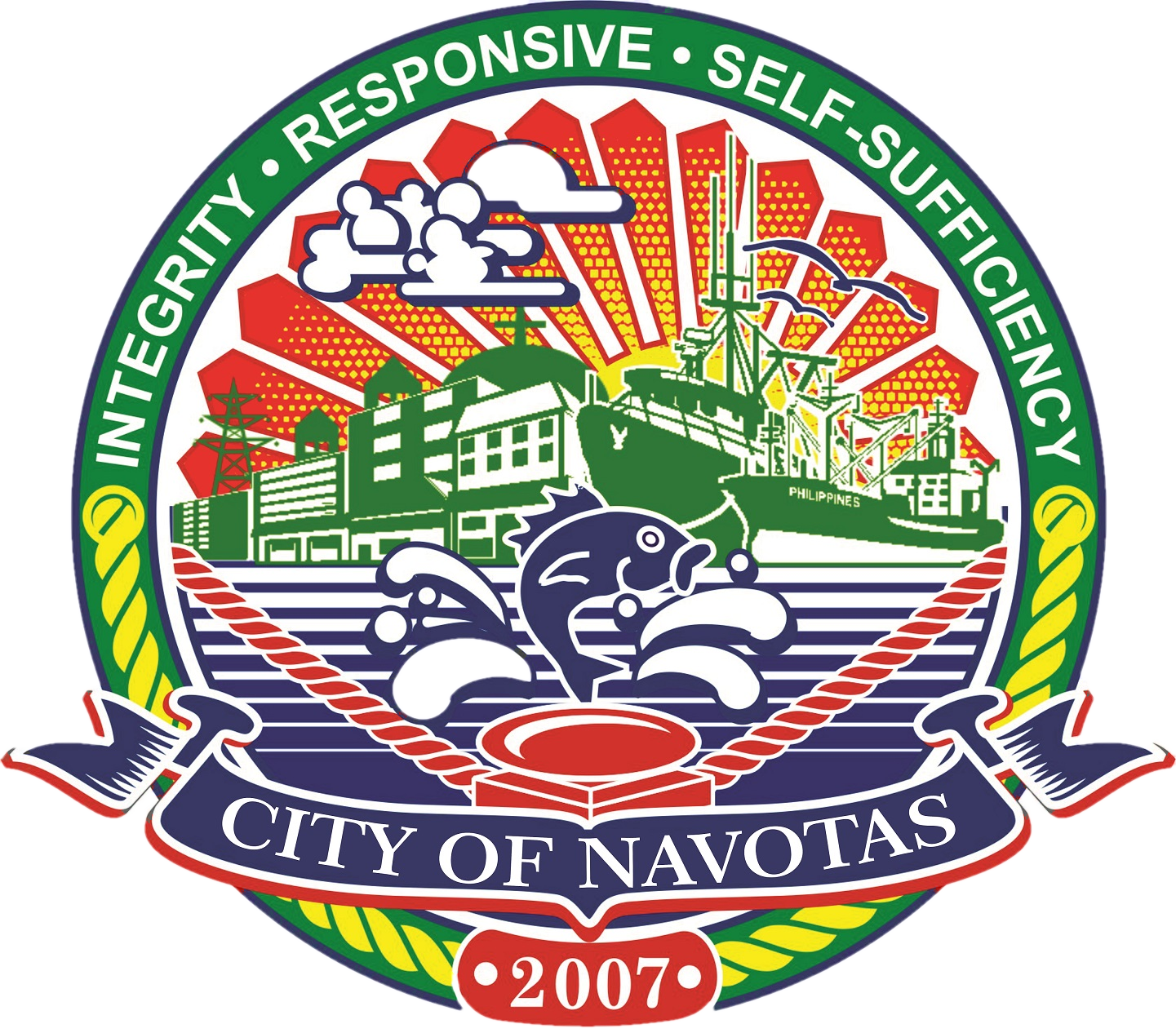 Navotas City Seal
Buildings
Different buildings are incorporated in the design logo to represent all edifices in the city. It symbolizes residential homes, commercial establishments, government offices and facilities, schools and the church. All these building structures show growth and development of Navotas.
Ships and Cargo Vessels
The ships and cargo vessels represent the fishing industry. These are included to embody Navotas' vision to be a marina city and a regional fishing hub.
Sun Lightrays
The dawning of Navotas as a new city was manifested through the sun which freely gives off its never ending light. The sunrise with aesthetic combination of clouds and birds portray new hope for the people of Navotas.
Fish
A fish that exaggeratedly splash out from the fresh blue water is the center of the emblem. This so because Navotas is dubbed as the "Fishing Capital of the Philippines". It exibits the importance of the fishing industry in the city for it is a significant means of livelihood in the community.
Midget Dock Post
The dock post plays an important role to the ships and cargo vessels. It serves like an anchor to a vessel which is attached to it by rope as can be seen in the seal. More importantly, Navotas being the fishing capital can be best depicted in this design setting particularly on the foreground and highlighed center.
Emblem Caption
The captions of Integrity, Responsiveness and Self-Sufficiency clearly outline the Mission and Vision of Navotas City.